26/06/2018
So, you may have noticed that things have changed a little around here. Don't worry, though; we're still the same great MA Living you know and love, but our website has undergone a much-needed refresh – and we can't stop looking at it!
We hope you've had chance to take a good look around, too, and discover our current product range in all its spangly, new glory. You'll notice the site is now much easier to navigate – and we hope our shiny new look means it's now even easier to find exactly what you're looking for. It's all about ensuring your experience of MA Living is nothing short of faultless, as ever.
As you'll have no doubt gathered, we've been quite busy behind the scenes here at our Gomersal HQ, putting the finishing touches to the site and creating a convenient set of product cards – a kind of mini brochure, if you like – which perfectly showcases our range of handmade furniture. With a cleaner look, our branding is sleek and stylish – and portrays MA Living in the way we'd hoped.
What else have we been up to here at MA Living, then? It's safe to say that we've barely stopped over the last few months, spending hardly anytime in our showroom and offices and lots of time talking to customers like you at various furniture shows around the country.
We became approved suppliers for AIS Members back in January, which means we can now offer exclusive designs and fabric choices for members. Exhibiting at AIS's furniture show twice yearly, we like to keep you informed (as ever!) about exciting MA Living developments and news.
Feast your eyes on the photos below, to give you an idea how our stand looked at the most recent AIS furniture show. It was one of our most successful events to date; everyone was talking about MA Living and ours was one of the busiest stands there. We returned to our offices absolutely shattered but pleased that we'd all put our all into the show.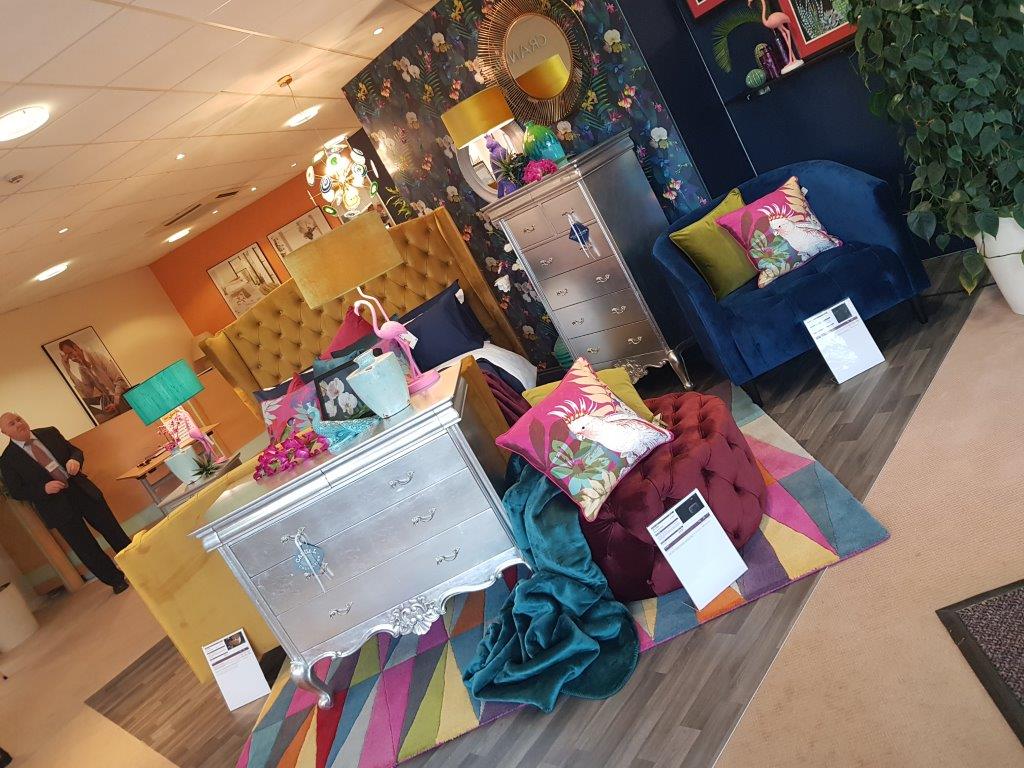 We opted for a striking colour palette, which incorporated everything from teal to fuchsia, maroon and even mustard. Sure, it isn't a range for the neutral-lover, but it certainly had the desired effect, as you can imagine! Of course, the whole team waxed lyrical about our collection, which is available in a host of shades, not just those you see above.
Back To Blog Home