28/02/2022
February's the month of love – and to celebrate, we've launched a brand new range of bed frames, just in time for Valentine's Day on the 14th.
With this range, we took our inspiration from Italy – the country of love (and great designs). Meaning 'Love Me', our 'Mi Amore collection' features four bed frames crafted from an exclusive collection of fabrics – which are only available from MA Living.
As ever, our design team has worked tirelessly to bring this collection to life. Collaborating with fabric designers to create a line of material with gorgeous features, we began with simple sketches before progressing to printing fabrics in a wealth of stunning designs, colours and textures.
With some of our designs printed on woollen fabrics and others on linen or velvet, the range offers customers a gorgeous selection to choose from.
The Palazzo Bed Frame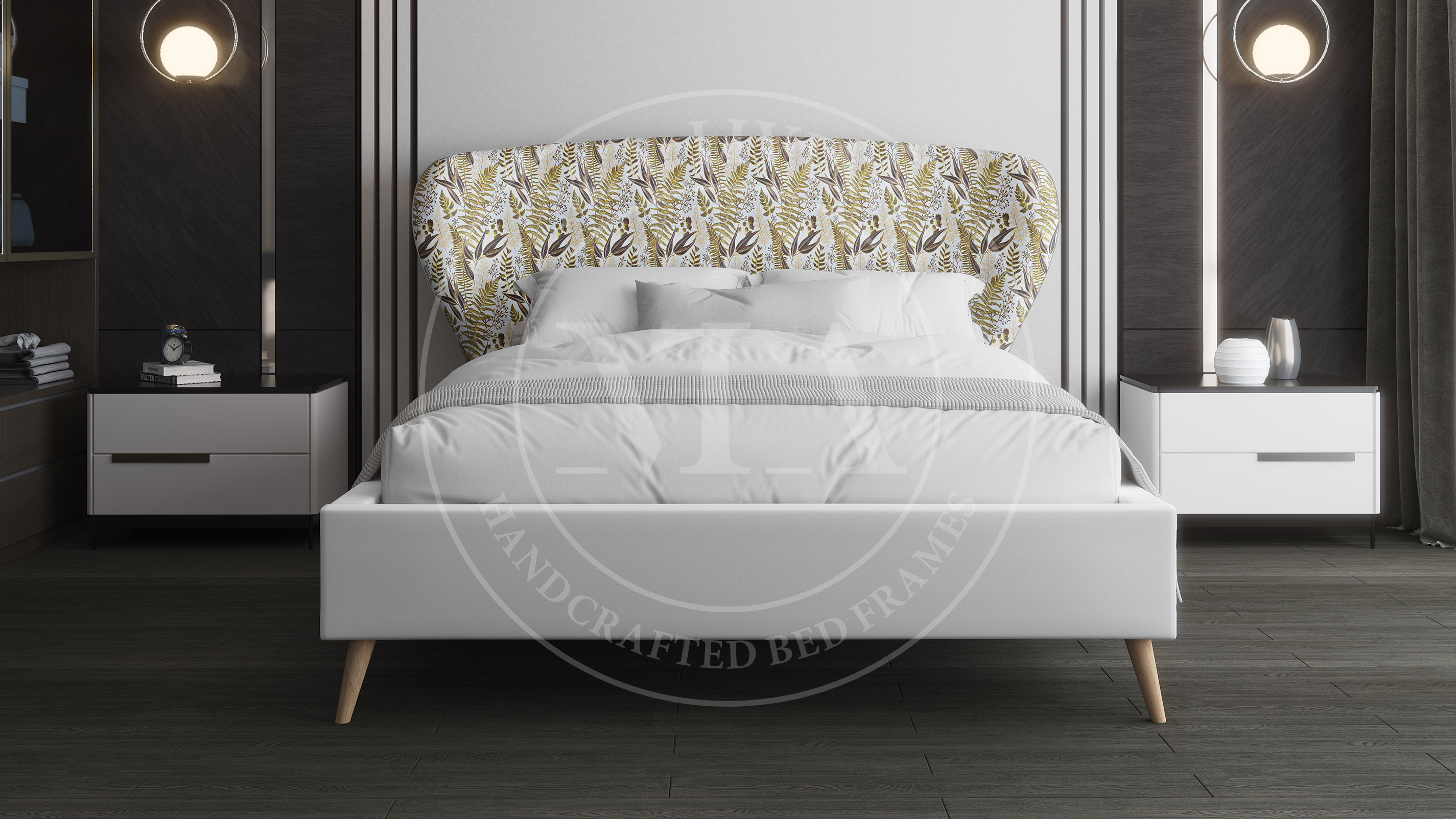 Our Palazzo bed frame has an angled, curved, designer head-end, creating a warm and welcoming aesthetic to any bed. With an attractive feminine shape, it's available in four different colourways – Sage, Silver, Midnight Blue, and Noir – meaning everyone's tastes are catered for.
Featuring angled wooden legs and a complementing piped border around the edge and the back of the bed frame, the bed is covered in simple yet chic designer fabric.
The Romana Bed Frame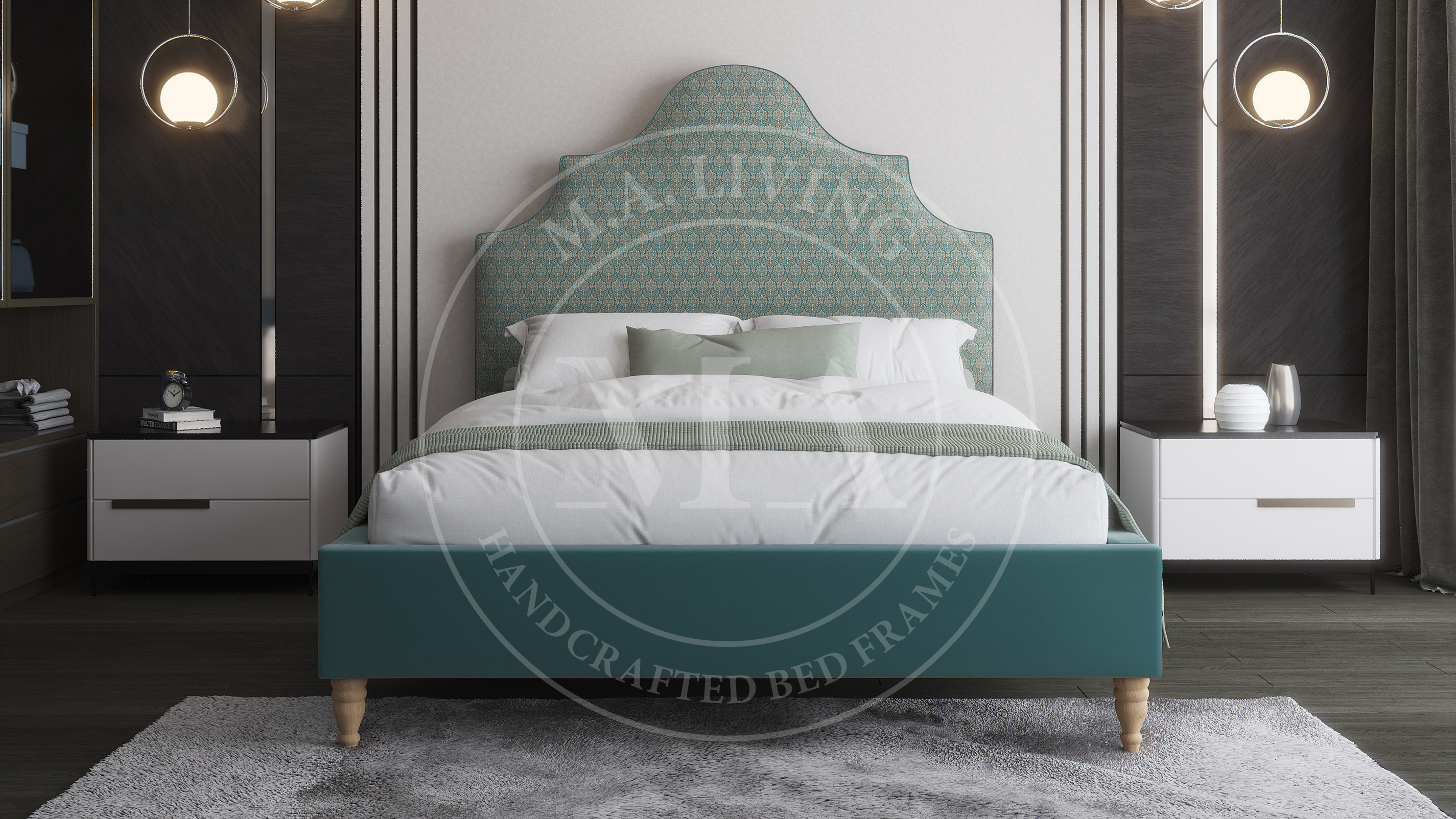 With a higher than average headboard height, our gorgeous Romana bed frame has been upholstered using deep, padded foam to create a luxuriously plush finish and look.
The piece features a shaped headboard with a plain border to the edge of the frame itself. The great thing about this frame is it can easily be converted into an ottoman storage bed, making it ideal for the customer who wishes to maximise their space.
A damask print on a velvet fabric, this bed frame is seen here in a vibrant, on-trend emerald green shade but it's available in eight colourways to ensure you are spoiled for choice.
The Valentina Bed Frame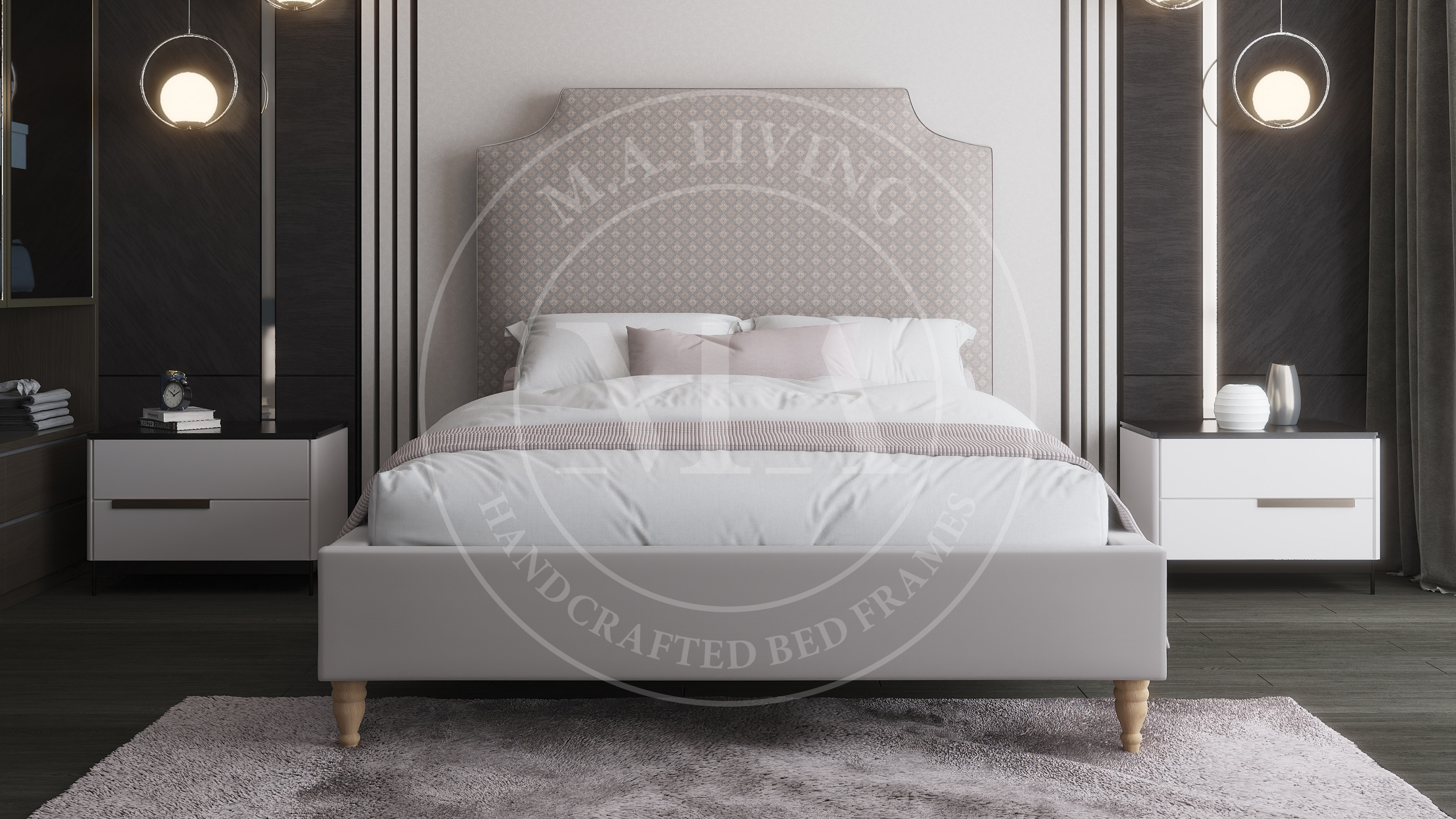 Also joining our new range of bed frames is our Valentina. It's been crafted from plush woollen printed fabric, which is available in four different colourways and print designs.
Like our Romana bed frame, it offers a higher than average headboard to ensure it makes a real style statement in any bedroom.
With deep padding and a piped border edge in plain woollen fabric, this piece can be converted into an ottoman storage bed too.
The Verona Bed Frame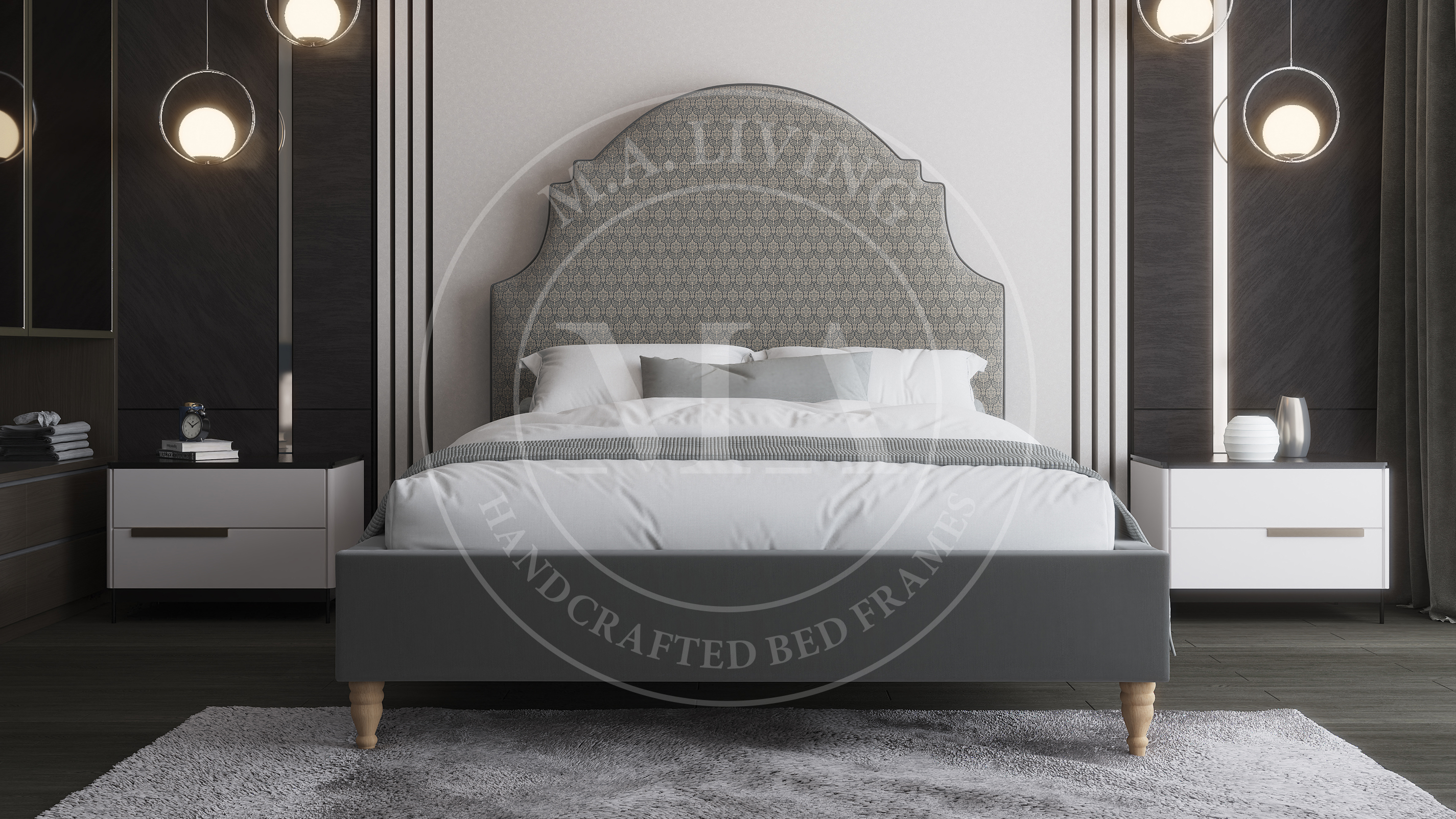 Last but not least, say hello to our Verona bed frame, which completes our new range of frames direct from the time-served team here at MA Living.
Again, it has a higher than average headboard design with a deeper, padded headboard. Its border edge features plain, complementing fabric and this bed frame is bound to look the part in any space.
Want to know more about this stunning new range? Get in touch with our team here at MA Living and we'd be happy to give you all the details you wish to know about these bed frames.
Back To Blog Home