22/02/2022
Looking for a new bed frame? Introducing Three Chic New MA Living Styles…
Been bitten by the home improvement bug? We don't blame you.
This time of year – now that Christmas is well and truly out of the way and spring is around the corner – is perfect for making some small but significant tweaks to your interiors. If you're looking for a brand new bed frame, then, we have not one, not two, but three to choose from.
That's right; here at MA Living, our time-served team has been working extremely hard behind the scenes to bring you a trio of new bed frames.
From the design process right through to the build, we've put our absolute all into manufacturing three new on-trend bed frames. Staying in touch with the interior design industry and our customers' unique wants and needs, we've worked tirelessly to ensure you can choose from only the best selection of bed frames.
Manufactured to the Highest Specification, As Always
So, let's take a look at the three new designs we've added to our range.
Say hello to 'Freya', 'Lily' and 'Oscar', the three stunning bed frames which join our equally stunning collection of handmade products, available to view here in our West Yorkshire showroom.
As always, our new frames are manufactured to the highest specifications – and Freya, Lily and Oscar are already firm favourites with a host of UK stockists. Performing exceptionally well and piquing the interest of many a homeowner, the bed frames are new for 2022 but are bound to stick around for quite some time.
Meet Three New Bed Frames from MA Living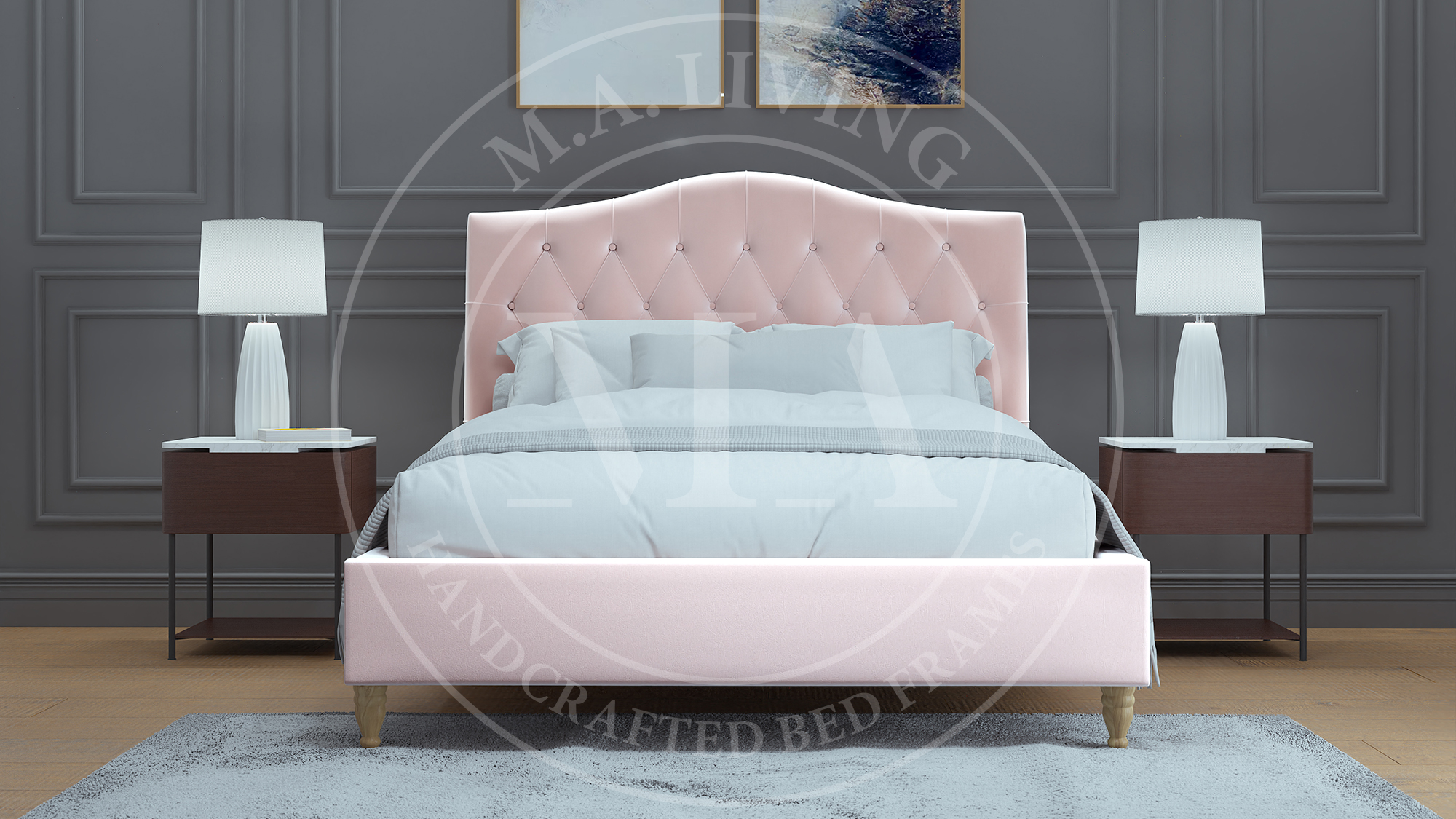 Freya, a sleigh-style bed with a buttoned back, offers a plush look and is perfect for those who like to lie back and relax by day or night.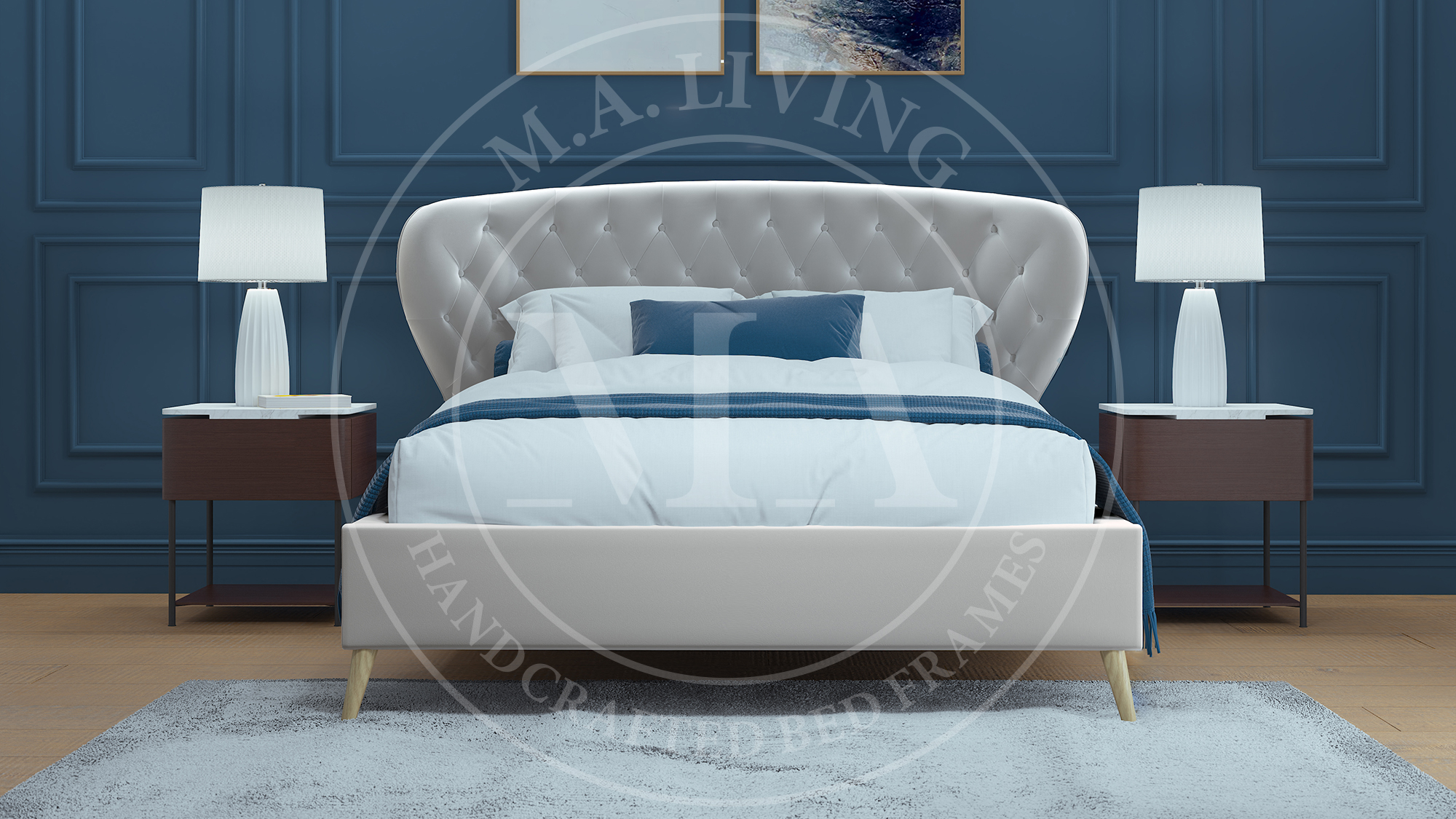 Our Lily bed frame, meanwhile, has a curved, buttoned back and a welcoming look. Tempting you into bed, this is a gorgeous frame that, like the rest of our range, has been expertly crafted by hand.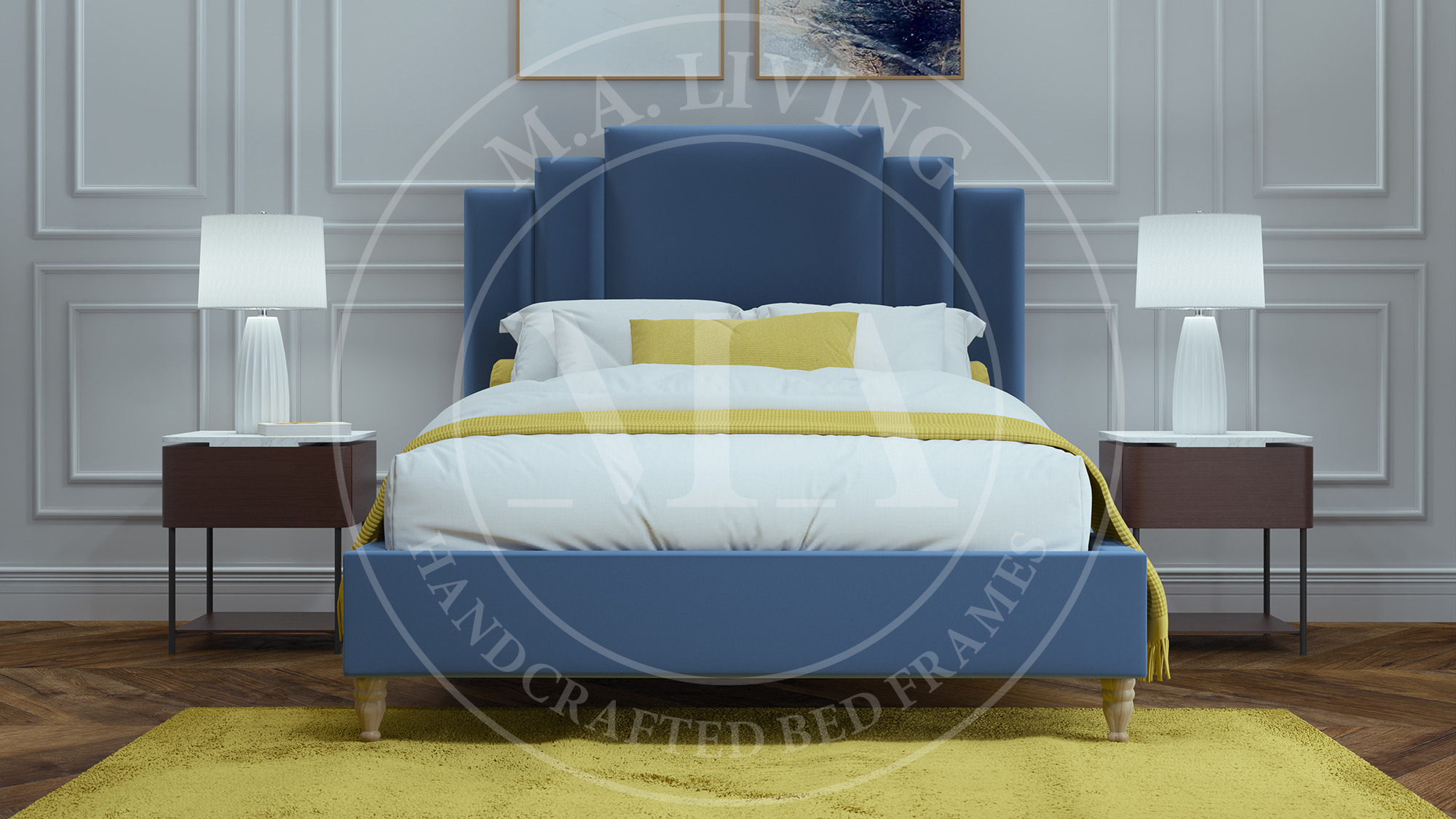 Finally, our Oscar bed frame is a firm favourite too. With its tall, individually upholstered panels, it offers a retro design that many an interior fan will love.
Get a Closer Look at Our New Bed Frames
As ever, these bed frames are available in a host of colours as well. Blending seamlessly with your décor, Freya, Lily and Oscar offer practicality, durability and bags of style.
Don't forget to check out the rest of our product range, which includes headboards, bed bases and even accessories. In short, we have everything you need to transform your space in an instant.
You can be sure each piece has been crafted by hand, ethically and responsibly. We take our commitment to the environment extremely seriously and all our products are FSC-certified.
Want to view these bed frames for yourself? Simply make an appointment to visit our West Yorkshire showroom to see them up close and personal. You can also contact our team to learn more about the new designs and discover if they're what you're looking for.
Back To Blog Home